Residential Treatment Centers for Troubled Teens from Alabama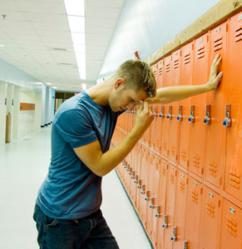 Residential treatment centers for troubled teens from Alabama are scholastic based treatment programs for struggling adolescents, ages 13-17. Parents of troubled teens living in Alabama who are searching for residential treatment centers to aid their struggling son or daughter, have come to the right place to receive help. Please call 866-471-6629 for additional information and a free consultation.
Residential treatment centers are wonderful therapeutic programs designed specifically for the rehabilitation of troubled teens that are suffering from uncontrolled outbursts of anger, depression and mood swings, or teens that are struggling with substance abuse, debilitating low self-esteem issues, or mental illnesses. Overall, residential treatment centers prove to be successful in helping troubled teens from Alabama overcome the struggles they are having in the home, community, and school.
Cedar Ridge Academy is a premier residential treatment center that employs Masters and Ph.D level clinicians and therapists experienced in serving troubled teens from all over the country, including Alabama. We believe that every interaction with boys and girls in our care is an opportunity to help them change their behaviors through genuine motivation, care and trust. Students attending Cedar Ridge will participate in daily exercise via Shotokan karate training, and year round academics to recover credits and excel in college preparation. Cedar Ridge is a unique therapeutic program that has restored the lives of thousands of troubled teens over the years.
Issues of Troubled Teens in need of Residential Treatment Centers
Unmotivated in School
Experimenting with Drugs or Alcohol
Teens Diagnosed with ADD/ADHD
Risky Behaviors
Sexual Promiscuity
Identity Issues
Oppositional Defiance Disorder
Problems with Authority
Mild Eating Disorders
Issues of Entitlement
For parents of troubled teens living in Alabama, help and restoration is just a phone call away. Cedar Ridge offers the perfect solution for a vast array of problems struggling adolescents may be facing. Please contact our Admissions Director to start the enrollment process by calling 866-471-6629 today.
Cedar Ridge Academy has helped Troubled Teens from these Alabama Cities:
Birmingham, Montgomery, Mobile, Huntsville, Tuscaloosa, Hoover, Dothan, Decatur, Auburn, Vestavia, Hills, Madison, Gadsden, Florence, Bessemer, Phenix City